Congratulations are in order for Canyon ZCC rider Alex West who won the Zwift Classics Bologna race after a daring attack up the final climb breaking away for a solo victory. This was an exercise in perfect team tactics as an early breakaway formed before the final ascent as the less able climbers tried to get a headstart on the competition.
Steve Young bridged over to that group and was instructed to hang onto their tails like a dead weight. Steve executed this plan perfectly and held onto them long enough for the main group to catch them on the lower parts of the climb. Immediately, Philipp Diegner launched a counter attack and only Søren Bay dared to go with him.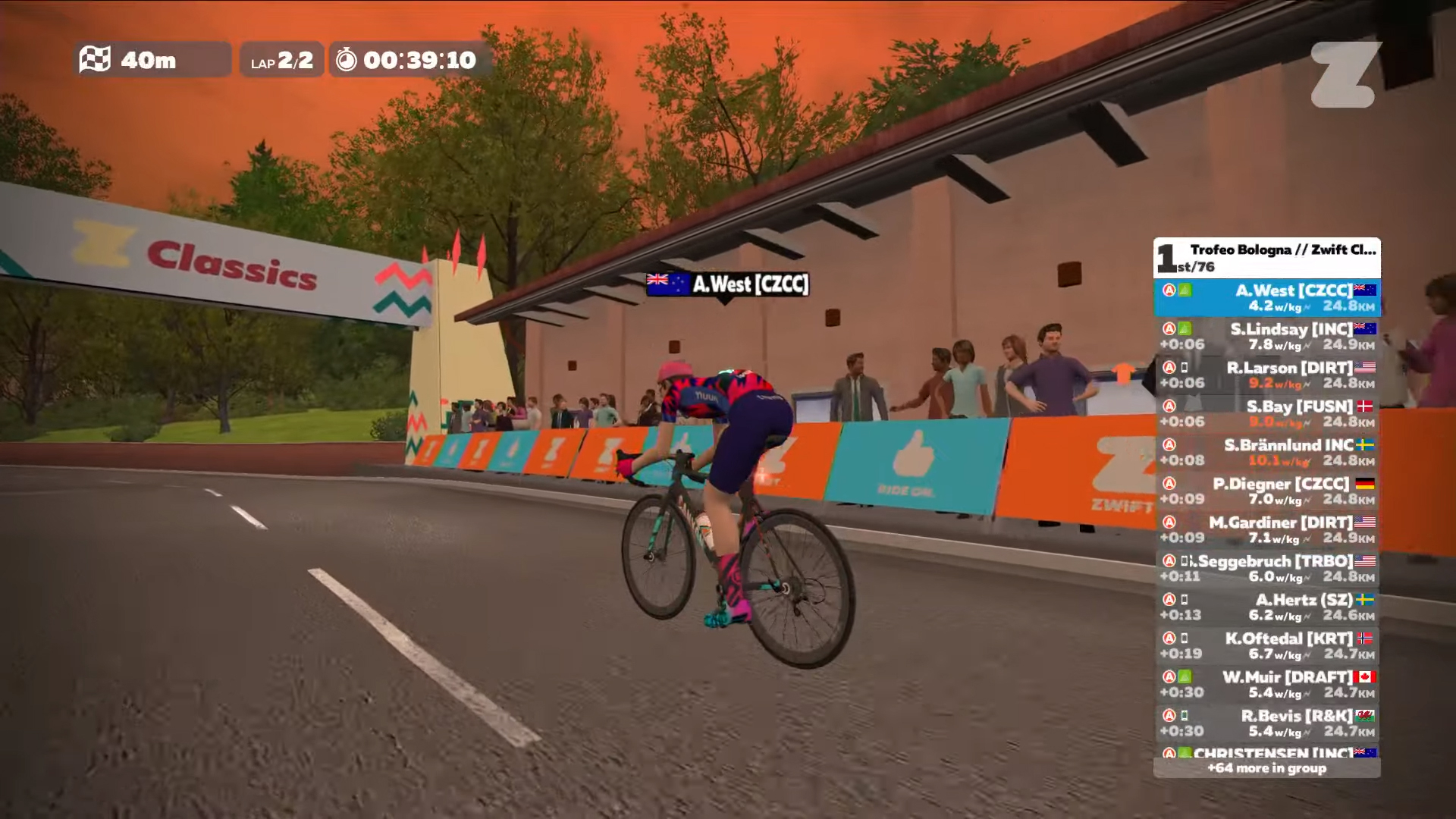 This really helped to bring the pain and gave the perfect platform for Alex West to launch his final attack. In the end, it was only Bay who could get close to him. However, Alex had practised and honed this attack of multiple weeks and in the end rode out of sight to victory.
Chapaeu Alex, it was an incredible performance! You can rewatch the race here: